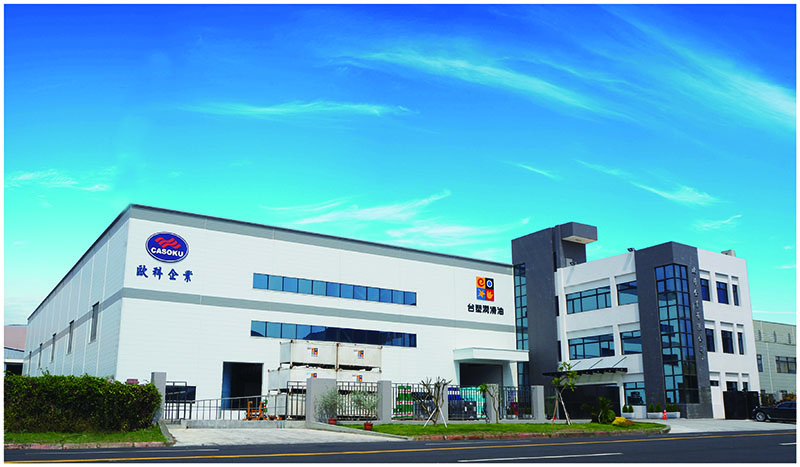 *Euroilec Industry Introduction
Company Introduction:Established in 1990, Capital : 60 million NT dollars.
Footage of the Plant:7,000 m2) / ( Second phase Plant : 4,000 m2, except to start in 2020)
Annual production capacity:50,000 NT/year
Iron Drum (200L) production capacity: 240,000 Drum/year
Plastic Drum (18L )production capacity: 240,000 Pail/year
Various small package (0.7~4L )production capacity: 8,000,000 Bottle/year
Employee Number: 32 People
Main production item:Industrial oil, Marine oil, Vehicle oil, Metalworking oil etc.
Introduction of Production/Packing equipment:

Blending tank:135KL 17 stands、 40 KL 1 stand、30 KL 1 stand 、 10 KL 2 stands
Storage tank/Final product tank: 22 KL 14 stand 、 90 KL 1 stand 、 40 KL 1 stand
Packing line:Iron Drum(200L) 3 lines、Plastic Drum (18L ) 1 line、 Bottled(4L) 1 line、Bottled(1L) 2 lines

Storage capacity:200L oil drum 2,000 drums、paper box(24 bottles) 3,000 cartons
Certification:ISO 9001-2015,TAF(ISO/IEC 17025)
*Advantage of Euroiltec :
PROFESSIONAL SAFE FAST BENEFIT
Tank with independent pipe and pump ,to avoid different oil mix.
Laboratory TAF-ISO-17025, ASTM, BP laboratory ability,and Accreditation.
Outsource and Deliver by international brand which has a lot of experience.
Geographical location is near Port of Kaohsiung,
To achieve optimum efficiency for economic benefit.
Using CPC (China Petroleum Corporation) Inspection, after receive (Sample Kit) ,need 5 working days to finish test report.
Our safety measures of oil transportation is rigorous, and have a lot of experience in team working.